The Business Operations System Strategy Alignment Framework
your plan for the busy, yet vital work that supports your best work.
Your system strategy is the deciding factor of whether it's time to take your biz to new heights or start this whole online business thingy over after your vacay (or not). . .
The scenario that fits you right now, doesn't have to be your reality in 120 days.
Ready to decide how your business gets things done + get the support you need to DO them
!?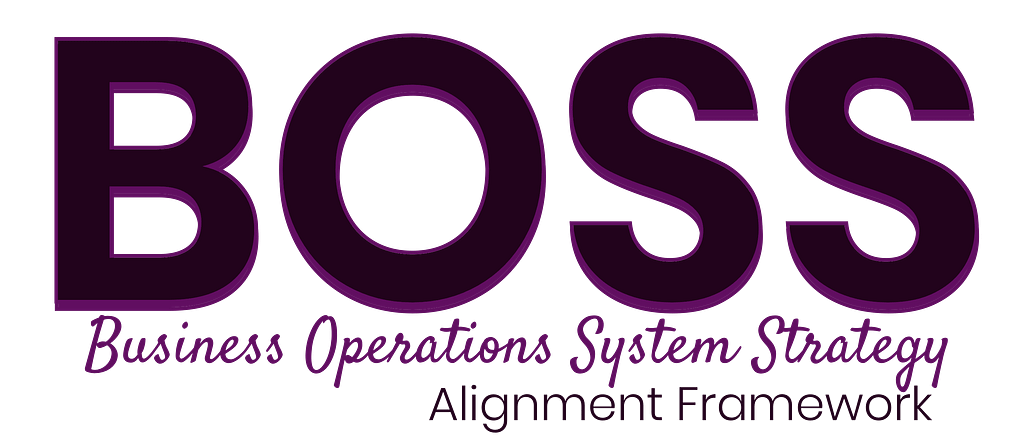 Work with us in 120-day sprints to take action towards an understandable ecosystem that just works for you.
Plan. Assess. Work. Review.
Below are the four core services of the BOSS AF Program. If we haven't already discussed your program and you'd like our thoughts, please schedule a 20-minute consultation before you choose your own adventure.
The core of the BOSS AF program is our collaboration to assess what's not working for you in your business and WHY.  
Many BOSS AF members just want this service, because every consultation is about solving business need by answering one question about your business development:
"What's the experience that you WANT to have for your customers and for yourself?"
This service is for you if you need to dedicate time to marketing planning, systems planning, check-in and accountability, and fostering a habit of reviewing how well your plan went.
Why the BOSS AF Program??
Because you've turned your dream into a J O B.
and now you're looking for the secret sauce to stop the hair-on-fire situations that just KEEP happening!
Join this program & let's systematize your business processes.
Turn tedious "todos" and last minute "stuff" into standard procedures with repeatable results..
RJ Lewis Digital helped streamline my business so that I am now connecting with my patients more professionally and intimately than ever before.
Many of the time-consuming but necessary parts of my business have been enhanced by RJ's input, creative ideas, and true time-saving and professional solutions that have taken my business to the next level.
We believe that you deserve to have services that meet your needs for a fair and transparent investment.  You are free to request multiple services to cover more than one business venture.